2020: A Year In Review
2021-01-11 in review
I liked going back to my previous "year in review" post, so let's keep it up. I particularly liked how funny it looks in retrospect. Having good sense of humor is important.
So, 2020… Whew. Oh boy.
The Ugly
COVID-19 happened very early on. Luckily, it did not seriously affect anyone close to me, but it did change everyone's approach to living.
In March, Zagreb got hit by a fairly strong M=5.3 earthquake. The city and its surroundings are still recovering: the renovation project is painfully slow, and the leadership was dreadful. Me and my partner were dislocated for a few months, but have since returned to our rental.
In December, Petrinja got hit by a devastating M=6.4 earthquake which basically destroyed several smaller cities, a lot of villages, and caused widespread damage in central Croatia. The aftershocks are still strong, and if Zagreb is any indicator, the recovery will be ongoing for years to come.
It's been a traumatic year all-around, and I'm sure we'll all be dealing with it for quite a while.
"Academics"
In 2018, I have started pursuing a BSc in Physics at The Open University. This year, I finally graduated — with first class honors. It was probably the pinnacle of the year, and one of my prouder achievements.
I was very happy with the distance learning approach. While I don't see face-to-face teaching disappearing from the face of the Earth any time soon, I believe there's much to explore and experiment within that approach to teaching.
I will be applying to Georgia Tech's Online MS in Computer Science in the Fall 2021 semester. I seem to be on a roll, and it'd be a shame to stop now.
Travel
COVID-19 meant I was mostly roaming around Croatia: Vis, Prvić, Fužine, Ozalj, Plitvice. I very much did not mind that.
Books
This year, I've read a disproportional amount of fiction written in my mother tongue. I very much did not mind that, either. A couple, regardless of genre, that I found particularly impactful:
The Judgment of Richard Richter and W by Igor Štiks
Selected Poems by Constantinos P. Cavafy
Huzur by Martina Mlinarević Sopta
Meho by Amin Kaplan
Permanent Record by Edward Snowden
Patterns of Software by Richard P. Gabriel
Homo Faber by Max Frisch
Blue Horses by Mary Oliver
Music
I was slightly less mindful of music this year than usual. However, here's a few albums I particularly enjoyed, in alphabetical order with Bandcamp or other indie-ish purchase links where available:
Other
Photography
I bought a new camera (a Canon EOS M6 Mark II) and took a fair amount of photos. I don't do much conventionally creative work so I'm enjoying playing around with the camera and post-processing — with various degrees of success. It's also a great motivator to go outside and move.
I really liked this one:
For the first time ever, I made a photobook of photos taken during a trip I went to with my partner in 2018! It turned out really well, and I think I'll be doing more of these in the future.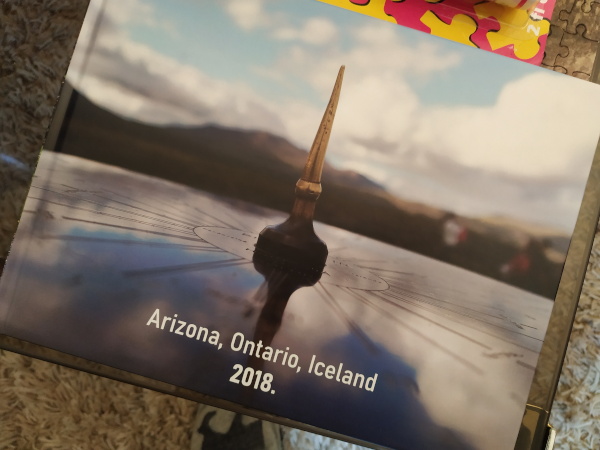 Soldering
Last year, one of my plans was to learn some electronics and embedded programming, and I've managed to at least get that going by buying a Lily58L keyboard kit and assembling the thing! I love it, and it's the keyboard I now use daily. Here's me trying really hard not to burn myself: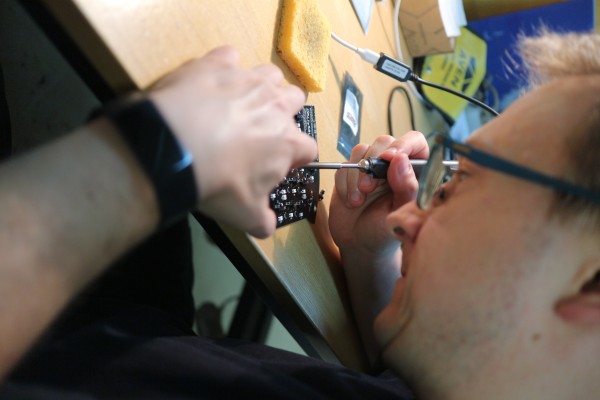 Thanks to Lovro for both teaching me how to solder & find my way around the project, as well as for taking this picture! It was an incredibly fun feat.
Politics
In the recent election, Možemo!, the green/left political party featuring yours truly as a member, ended up with four seats in the Croatian Parliament. As limited as it is, this was a remarkable result, and a refreshing change to the parliamentary structure.
Plans for 2021
This time I'll try to keep it simple. Throughout 2021, I'd like to:
get vaccinated against COVID-19;
get into Georgia Tech's MS in CS program;
read, listen to music;
take some pictures, preferably while travelling;
survive, preferably without any serious long-term consequences.